Alcohol Volume : 12%

Nakano BC is one the top umeshu producers. The brewery uses a superior quality Nanko ume from Wakayama to make its umeshu. To preserve the delicious flavor of ume, the brewing tanks are managed by a team of skilled workers who carefully check the acidity and sweetness of umeshu, mixing the fruit and changing tanks as necessary.

On their best-selling products is Nakano BC Yuzu Umeshu Japanese Plum Wine Liqueur 720mL, which is a unique blend of yuzu juice, which was extracted from fruits in Shikoku Island and umeshu liqueur. The acidity of the ume fruit and the refreshing aroma of yuzu are well harmonized to create a pleasantly crisp flavour.

For the second year in a row, Nakano BC Yuzu Umeshu Japanese Plum Wine Liqueur 720mL (plum wine) has won the top gold medal at the 11th Concours International de Lyon (Lyon International Competition) held in France.

The Lyon International Competition is sponsored by Les Toques Blanches, an association of renowned French chefs representing the gastronomic city of Lyon, and the Lyon Sommelier Association. 9,261 brands from 43 countries entered this year's competition in three categories, including wine and beer.

Up until now, a mix of knowledgeable amateurs and professionals in the field at each table would do the blind tasting and give scores. However, this year, due to the effects of the new coronavirus infection, the selection was made over a period of three weeks by nine top-class sommeliers.

The Liquor and Spirits category was created in 2015 and has been growing in terms of entries and alcoholic beverages each year. In 2021, 392 brands from 30 countries entered the competition in this category, of which 129 (71 Gold and 58 Silver) were awarded.

Koji Nakano, president of the company, said that this product, which contains domestic yuzu juice in the regular umeshu made with fresh Nanko plums from Kishu region in Wakayama, was the first product he had worked on, and that he was encouraged by the fact that it is still being appreciated more than 10 years after its launch in 2006.

It can be enjoyed with soda, or on the rocks on breezy nights. When it's cold, try it with hot water. When the air is filled with the gentle aroma of yuzu, you might find yourself emptying your glass. It's the kind of plum wine you can get hooked on!
From the Producer & Sake Ojisan
ゆず果汁を加える事により、甘味を抑えられ、ゆずの渋みが感じられます。

中野 BC

和歌山県、日本
By adding yuzu juice, the sweetness is suppressed and you can feel the astringency of yuzu.

Nakano BC

Wakayama , JAPAN
★★★★★

Sake Ojisan

Sydney, Australia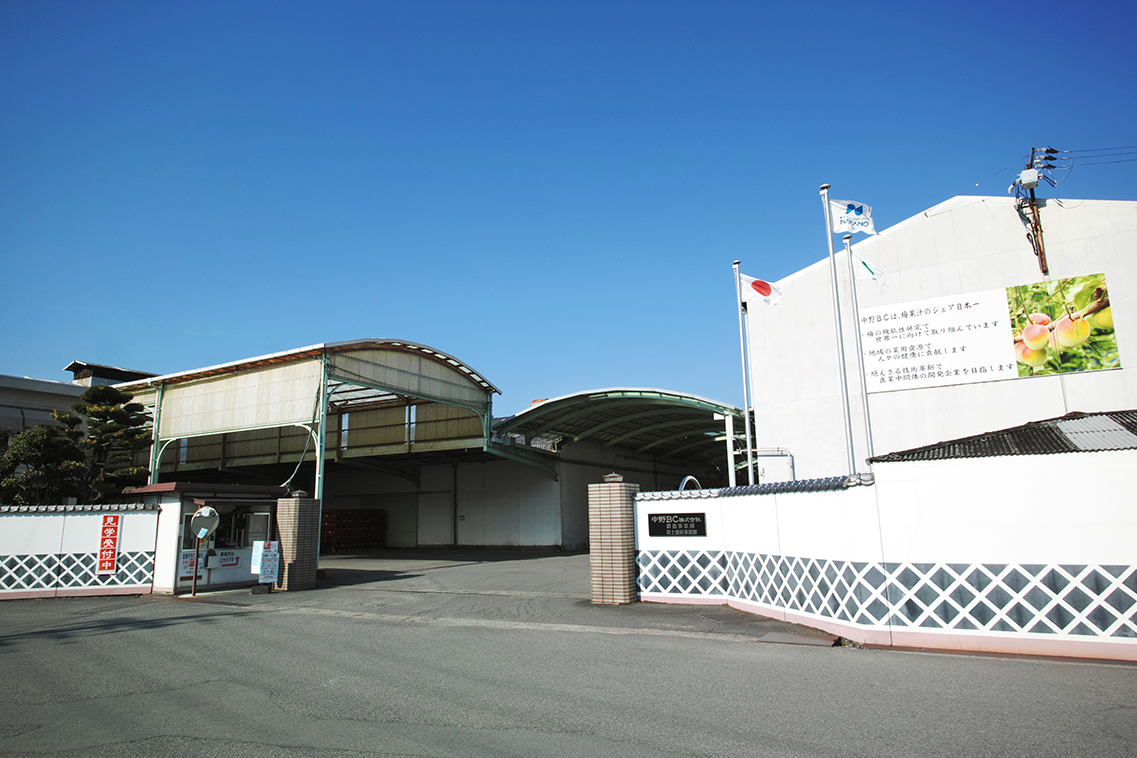 中野 BC | Nakano BC
Sake Spec's
Ingredients : Nanko plum, sugar (Japan), brewed alcohol, yuzu juice
Rice : N/A
Yeast : N/A
Rice Polishing Ratio : N/A
Alcohol Volume : 12%
Standard Drinks : 6.8
Sake Meter Value : N/A
Acidity : N/A
Serving Temperature : On the Rock, soda, hot water
Recommended Pairing : Tempura, a light fish dish