Alcohol Volume : 15%
Rice : Yamada Nishiki, Hino Hikari 
Polish : 55%

SMV : 2.86
Acidity : 1.6
Yeast : 901
Squeezing Method : Yabuta Method
Pasteurised : One Time Pasteurised
Point :
Food Pairing : Oden, Grilled chicken(Yakitori)
Sake description :
◆Namamoto Junmai Warm Sake◆
The "Chiebijin" series has an image of being chilled and drinking beautifully.
Brewed with "kimoto preparation" that allows you to enjoy the "gentle sweetness and beautiful acidity" of chiebijin at room temperature, lukewarm, and hot sake, which is also the real pleasure of Japanese sake.

Even though it has a beautiful taste, you can feel the depth, and the umami and sourness increase the deliciousness when warmed. Raw preparation. Glucose produced by Aspergillus oryzae, nitrous acid produced by natural nitrate-reducing bacteria, and lactic acid produced by natural lactic acid bacteria are all used to prevent the growth of bacteria and only grow sake yeast in this traditional method of making shubo.
In the process, it was accompanied by a process called motosuri (also called yamaoroshi), in which the koji and steamed rice are ground.
Only the strong yeast survives because the yeast is nurtured while natural selection takes time.
It tends to have a rich and deep flavor, and the difference in skill and experience tends to be reflected in the quality.
◆生もと純米お燗酒◆
冷やして美しく飲むイメージのある「ちえびじん」シリーズ。
日本酒の醍醐味でもある常温・ぬる燗・熱燗でもちえびじんの酒質「優しい甘味と綺麗な酸」を楽しめる「生もと仕込み」で醸しました。
綺麗な味わいの中でも奥深さを感じ、旨みと酸味がお燗にした際に美味しさが増します。

生もと仕込み
麹菌がつくるブドウ糖、天然の硝酸還元菌類がつくる亜硝酸と、天然の乳酸菌がつくる乳酸の作用で、雑菌の繁殖を防ぎながら清酒酵母だけを育てていく伝統的な酒母の製法。
工程の中で、麹や蒸米をすりつぶす「もと摺り」(山卸(やまおろし)ともいう)という作業を伴っていた。
時間をかけて雑菌を自然淘汰しながら酵母を育成するため、力強い酵母だけが生き残る。
濃醇で深みのある味わいになりやすく、技術と経験の差が品質に反映されやすい。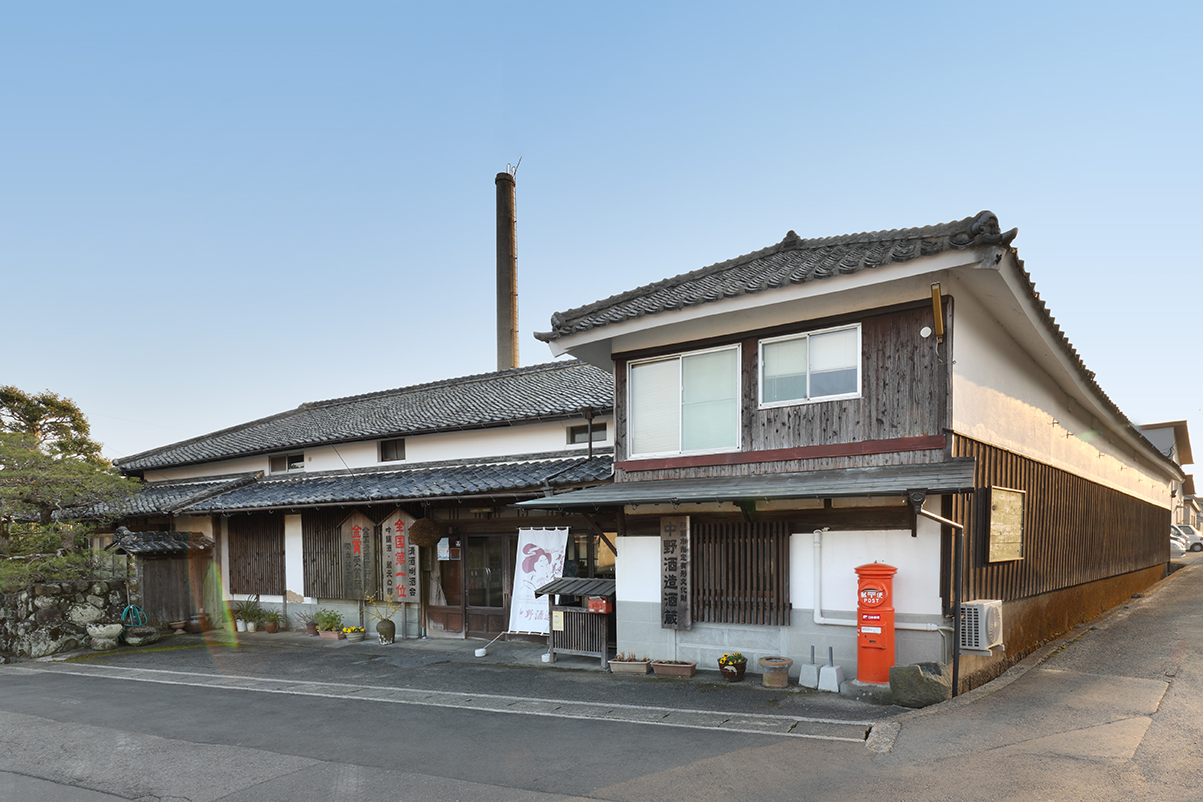 中野酒造 | Nakano Shuzo
Sake Spec's
Ingredients :
Rice :
Yeast : Kyokai Kobo No. 9
Rice Polishing Ratio :
Alcohol Volume : 15%
Standard Drinks : 21.3
Squeezing method :
Sake Meter Value : +2.0
Acidity : 1.6
Serving Temperature :
Recommended Pairing :