Rice for both local production & consumption
Raw rice is carefully cultivated with low pesticides for the safety and security of our customers as well as the quality by interacting with the brewery and local contract farmers.

We use "Yamada Nishiki", which is considered to be the highest peak of sake rice, and "Saga no Hana", an original sake rice from Saga prefecture.
The brewery and farmers are particular about brewing delicious sake with local rice.
地産地消に拘る米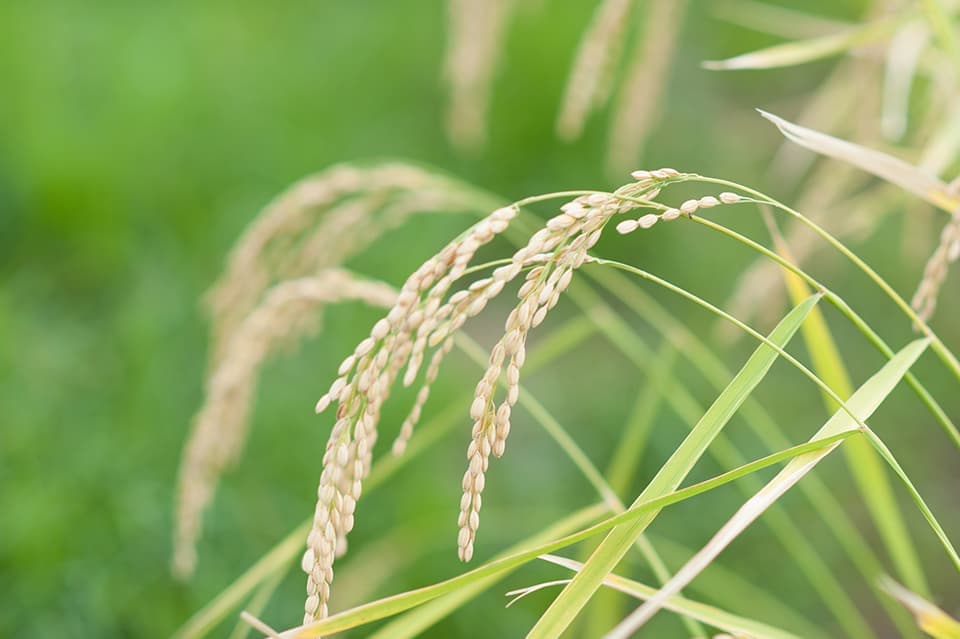 原料米は、蔵元、地元の契約農家の交流をはかり品質はもちろんのことお客様の安全、安心のため、低農薬で丹念に育てています。

酒米の中でも最高峰とされる『山田錦』、佐賀県オリジナルの酒米『佐賀の華』を使用しています。
地元のお米で美味しい日本酒を醸す、これが蔵元と農家のこだわりです。