Alcohol Volume : 13%
Rice : Yamada Nishiki, Hino Hikari 
Polish : 60%

SMV : -4.7
Acidity : 3.4
Yeast : Yeast Association 4 
Squeezing Method : Machine 
Pasteurised : 
Point :
Food Pairing : Oyster 
Sake description :
From Nakano Sake Brewery, which is familiar with Chiebi Jin. Brewed with fresh water, raw materials and climate in the land of Kitsuki City. Pure rice ginjo raw sake prepared with white wine yeast. A special white thieves gin. A sake that aims to be a sake that can be sent to the world from Kitsuki, which is loved by the local Kitsuki.
Recommend to drink it in a wine glass,

Made with the image of matching with oysters in marriage. Sake from Nakano Sake Brewery in Oita Prefecture, which won the President's Award, the highest award at the France Kura Master Contest (out of 650 brands, junmai sake was number one, even out of daiginjo sake).
ちえびじんでお馴染みの中野酒造より。
地元杵築市の土地できつきの水と原料と風土で醸す。
白ワイン酵母で仕込んだ純米吟醸生酒。
特別な白のチエビジン。
地元きつきに愛されるきつきから世界に発信できる酒を目指したお酒。
是非ワイングラスで飲んでいただきたく、
マリアージュに牡蛎と合わせるイメージで造りました。フランス蔵マスターコンクールで、最高賞プレジデント賞を受賞(650銘柄の中から大吟醸酒も差し置いて、純米酒がナンバーワンに)した大分県中野酒造の日本酒.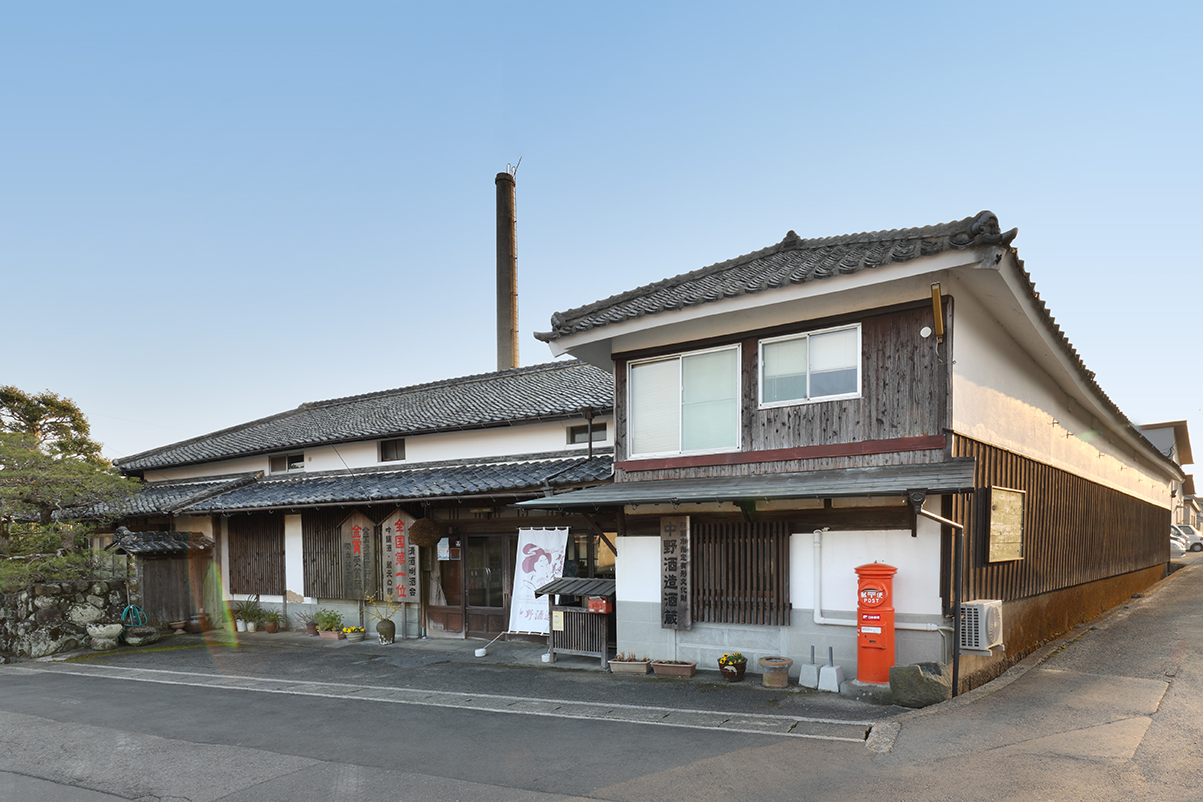 中野酒造 | Nakano Shuzo
Sake Spec's
Ingredients : Rice, Kome Koji
Rice : - Yamada Nishiki (Oita)
- Hinohikari (Oita)
Yeast : Kyoukai Kobo No. 4

Rice Polishing Ratio : 60%
Alcohol Volume : 13%
Standard Drinks : 7.4
Squeezing method : 機械
Sake Meter Value : -4.7
Acidity : 3.4
Serving Temperature : 10℃
Recommended Pairing : oyster