Sake brewing with soul
We are to our customers
"delicious"
"I want to drink again"
We are aiming for sake that you can think of.
Therefore, we do not mass-produce at all and manufacture only the quantity that can control the quality.
We identify the quality of rice that varies from year to year, adapt to the temperature and humidity that change daily, and prepare the optimum environment for yeast and aspergillus.
Sake brewing that deals with nature and life often does not go well, but every day we worry, think, predict, and carry out to make delicious sake.

As a team, we will continue to have an insatiable spirit of inquiry and continue to face sake brewing.
精魂を注ぐ酒造り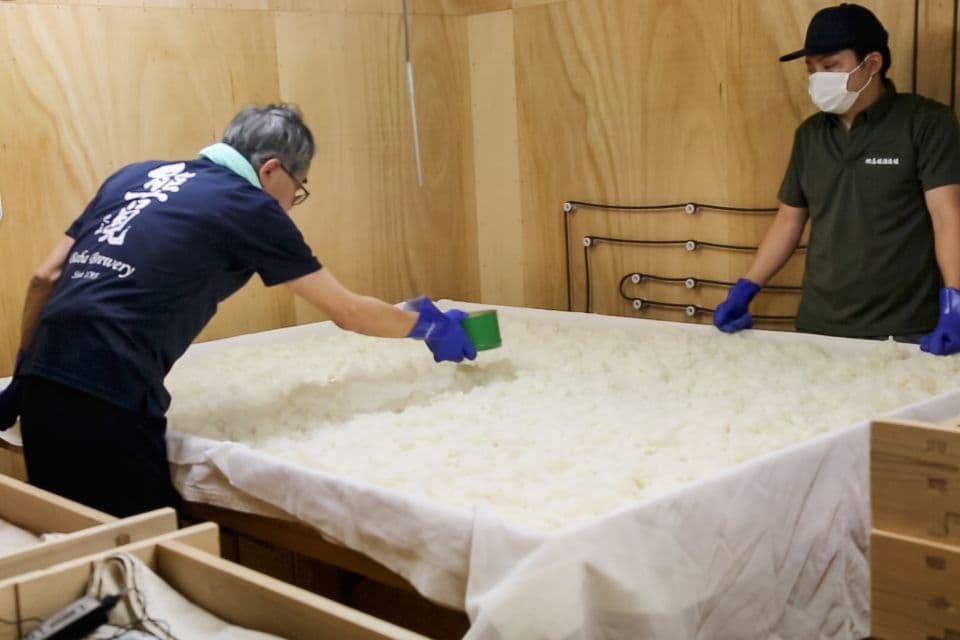 我々は、お客様に
『美味しい』
『また飲みたい』
と思って頂ける清酒を目指しております。
そのため、大量生産を一切行わず、品質を管理できる量しか製造しておりません。
年ごとに、日ごとに異なる米質を見極め、日々変わる気温や湿度に順応し、酵母菌や麹菌にとって最適な環境を整えます。
自然や生命を相手にする清酒造りはうまくいかないことが多いですが、美味しいお酒を醸すために日々、悩み、考え、予測し、実行することを繰り返します。
チーム一丸となり、飽くなき探求心を持ち続け、清酒醸造に向き合い続けます。