The Best Selling Sake of February - Kizakura Yamahai Jikomi 720ml!
04 Mar 2021
The best selling sake in February was Kizakura Yamahai Jikomi 720ml!

Kyoto based Kizakura Brewery is one of Japan's top sake producers. The brand even became synonymous with sake in Japan in the 1980s thanks to a series of TV commercials featuring the mythical creature Kappa, which is also the brewery's mascot.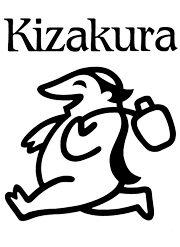 A fantastically affordable sake for drinking every day, Kizakura Yamahai Jikomi is a staple in Japanese restaurants, and for good reason. It is a mellow and soft sake. If you're new to sake this is a fantastic choice, as it develops different characteristics at different temperatures, allowing you to explore your own palate.

Yamahai Jikomi is made using a traditional slow fermentation technique process at low temperatures with extra time and care. This gives this sake rich flavour and semi dry taste with a good amount of acid. Kizakura Yamahai is the perfect food sake that goes well with any Japanese dish.

Kizakura Yamahai Jikomi wins awards every year thanks to their decades of experience, coupled with an endless passion for reinvention and innovation, and it's no surprise this is one of our best selling items!

A must try for all sake fans!


Popular sake is back in stock!



Check the new arrivals!